Board of Directors
---
The members of the Alliance for Gun Responsibility Foundation's Board of Directors include:
Meredith Goldstein, President
Meredith Goldstein is a marketing professional with a diverse career. She worked in Marketing Communications for several scrappy Internet startups in Seattle and in Product Management and Human Resources for the oldest bank in the nation in New York City. She received her MBA from New York University and her undergraduate degree from Cornell. Currently a stay at home parent, Meredith is an active PTA leader having served as President, Advocacy Chair and board member over the past decade. It was in this capacity that Meredith's passion for gun violence prevention led her to secure the endorsement of I-594 from the WA State PTA. Meredith spends much of her free time on the bleachers watching her two sons play high school baseball and, an avid reader, has been in the same book club for 20 years.
Matt Bellew, Vice President

Matt is an entrepreneur who stared his own business and sold it to BEA Systems. Previously, Matt worked for Microsoft from 1989-1999, focusing on the Microsoft Access and SQL Server. Matt originally began working for Fred Hutchinson Cancer Research Center in 2002, but spun off in 2005 with LabKey Software, an group that builds open source software for medical researchers. Matt is married to Donna Bellew and they have three kids, ages 12, 15 and 18. Matt got hip to the Washington Alliance for Gun Responsibility at its formation and is excited to be a part of the Center board.
Cheryl Berenson, Secretary
Cheryl Berenson is a long time member of the nursing and public health communities. She is a member of the King County Medical Reserve Corps, a group focused on disaster response and community health work. Cheryl also serves as the Washington state policy advocate (SPA) for National Council of Jewish Women. One key issue for their group is gun violence prevention. Additionally, Cheryl is the Clinical Research Manager for a medtech startup out of the University of Washington: KitoTech Medical. As a long-time advocate of gun violence prevention and suicide prevention, Cheryl looks forward to continuing this at the Center. Cheryl is also an avid collector of artisan jewelry- in particular necklaces with a socio-political bent.
---
Stacy Andersen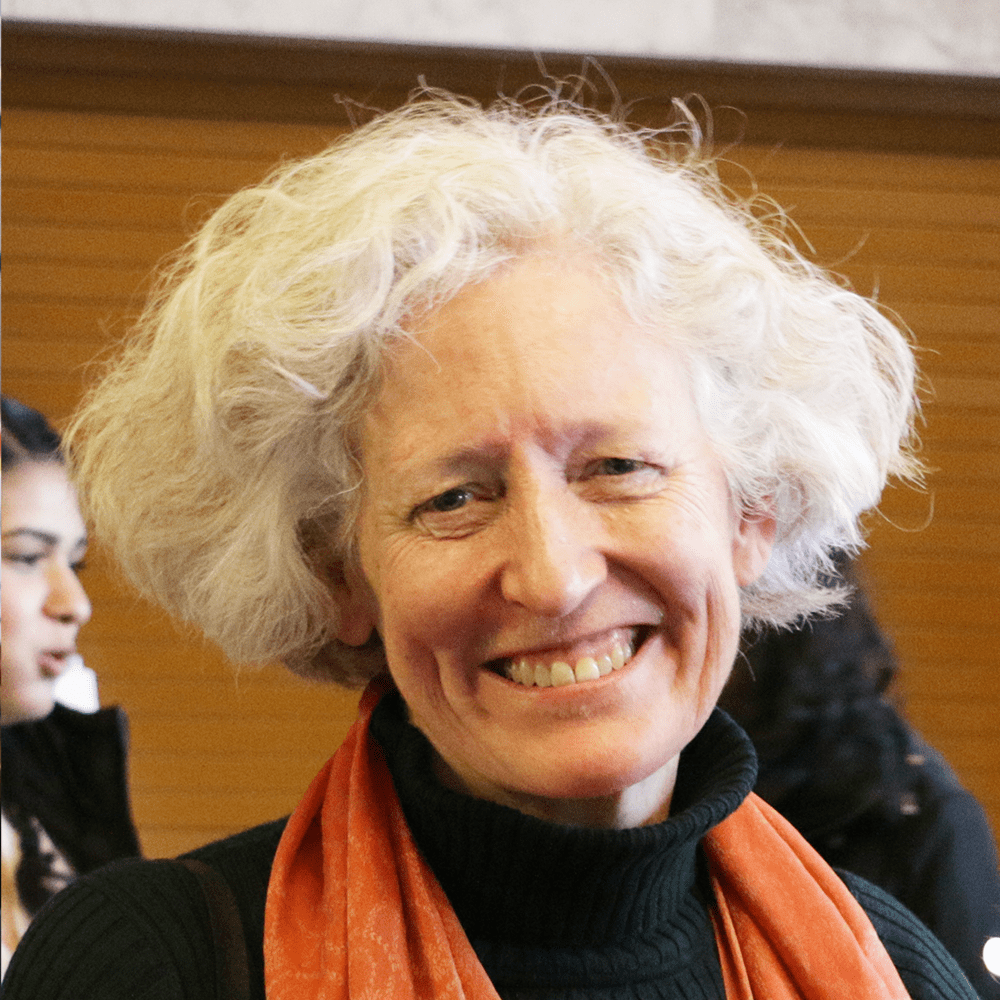 Stacy Andersen is an attorney with experience in nonprofit management who worked in child abuse litigation here in Washington state. Stacy was Assistant Legal Counsel focusing on non-discrimination work for the public schools in the Commonwealth of the Northern Mariana Islands (in Micronesia). She has also worked with gun violence on and off since about 2007 as an advocate and activist. During the Initiative 594 campaign, Stacy worked with the Faith Action Network on Initiative 594 and other issues, serving a key role as a faith outreach person creating community support for background checks. Stacy continues to stay active at St. Mark's Episcopal Cathedral in their social justice and advocacy work.
Kevin Brannon
Kevin Brannon is a Special Agent with the Department of Homeland Security. Prior to his current position, he served as a Special Agent for the Department of Defense where he was Lead DoD Agent investigating the leaders of the 9/11 attacks, Khalid Sheikh Mohammed and Ramzi Bin al Shibh. He is also an Army veteran, serving with the U.S. Army Criminal Investigation Command and the U.S. Army Special Operations Command, earning a Bronze Star Medal.
Kevin has led and conducted hundreds of terrorism investigations worldwide. His area of professional expertise is in terrorism interrogation and he has personally conducted interrogations in Guantanamo Bay, Iraq, and other locations worldwide. He has presented training for various law enforcement and intelligence agencies worldwide. He holds a Doctorate in Law and Policy from Northeastern University and a Master's of Criminal Justice from Boston University.
Emily Cantrell
Emily Cantrell is the director of World Trade Center Seattle. She is a survivor of the 2017 October Las Vegas shooting — the deadliest U.S. shooting in modern history. She has spoken publicly of the horror of not knowing whether or not she was going to survive.
Ben Carr
Ben Carr is a Senior Deputy Prosecuting Attorney with the King County Prosecutor's Office. In 2001, he lost his stepfather to gun violence. Since 2008, Ben has served the prosecutor's office in numerous units including Domestic Violence and Homicide and Violent Crime, though the majority of his work has been with the Juvenile Division focusing on issues of juvenile justice and criminal justice reform. The work has increasingly allowed him to approach cases creatively and partner with outside organizations, groups, and advocates to develop more equitable, effective, and community-based responses to crime. When not working, Ben enjoys relaxing with his family on Vashon Island and tending to his chickens.
Sue Cary
Sue is a founding member of Grandmothers Against Gun Violence, formed in 2013 in response to the horrific shootings at Sandy Hook Elementary School. She currently serves on the GAGV Board of Directors, and is a member of the Legislative Committee where she is the 37th Legislative District Lead. Sue retired in 2012 after a 25 year career developing affordable housing in both the nonprofit and private sectors, the last twelve years with Capitol Hill Housing, where she worked as Director of Housing Development and Asset Management. In 2013 she was given the Friend of Housing Award by the Washington State Housing Finance Commission. Sue is Vice President and Treasurer of the Board of Directors of the Mt. Baker Housing Association, and Member of the Board of Directors of the Capitol Hill Housing Foundation. Sue and her husband John have lived in Seattle's Mt. Baker neighborhood for the past 45 years. They particularly enjoy traveling together and spending time with their four young grandchildren.
Adrian Diaz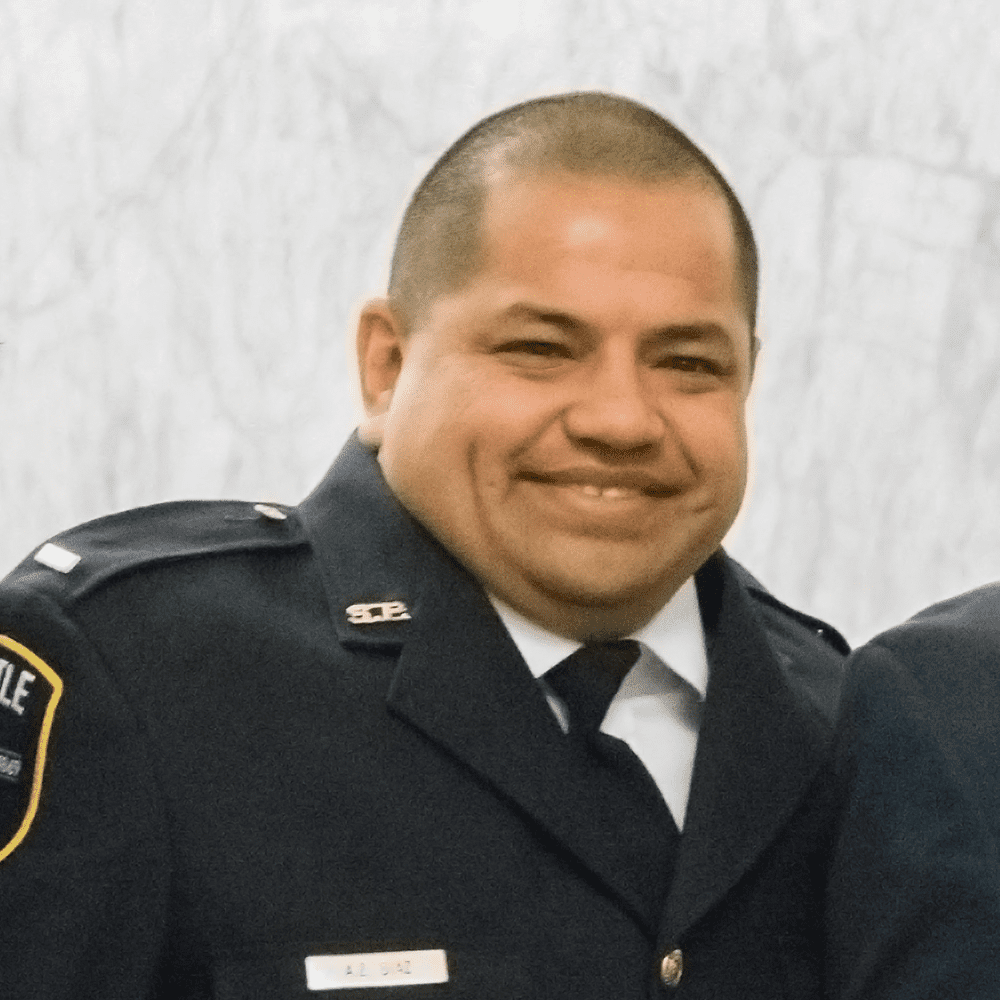 Adrian Z. Diaz is a 20+ year veteran of the Seattle Police Department who is currently serving as the Interim Police Chief. Diaz oversaw the Community Outreach Section to include; Youth Violence Prevention, Community Outreach, Race and Social Justice Initiative, Crime Prevention Coordinators and False Alarms.
Innovative problem-solving and community building are key areas Diaz works hard to bring to his work. He oversaw the Seattle Police Department's Micro Community Policing Plans and coordinated the police department's involvement in several youth initiatives including: Opportunities Youth, Youth Job Opportunities Initiative and The Seattle Youth Violence Prevention Initiative.
Diaz has contributed to several national publications on Community Policing and Juvenile Justice. He was an instructor for IACP's Juvenile Justice Institute in 2014-2015. Diaz holds a B.A. in Law and Justice from Central Washington University and a Master's in Public Administration from the University of Washington. He is a commissioner for the Washington State Supreme Court's Minority and Justice Commission.
He is married to Kelly Diaz and has three amazing kids, Alexander, Gabriella, and Zachary. In his spare time, he has coached high school wrestling for 15 years.
Rory Graves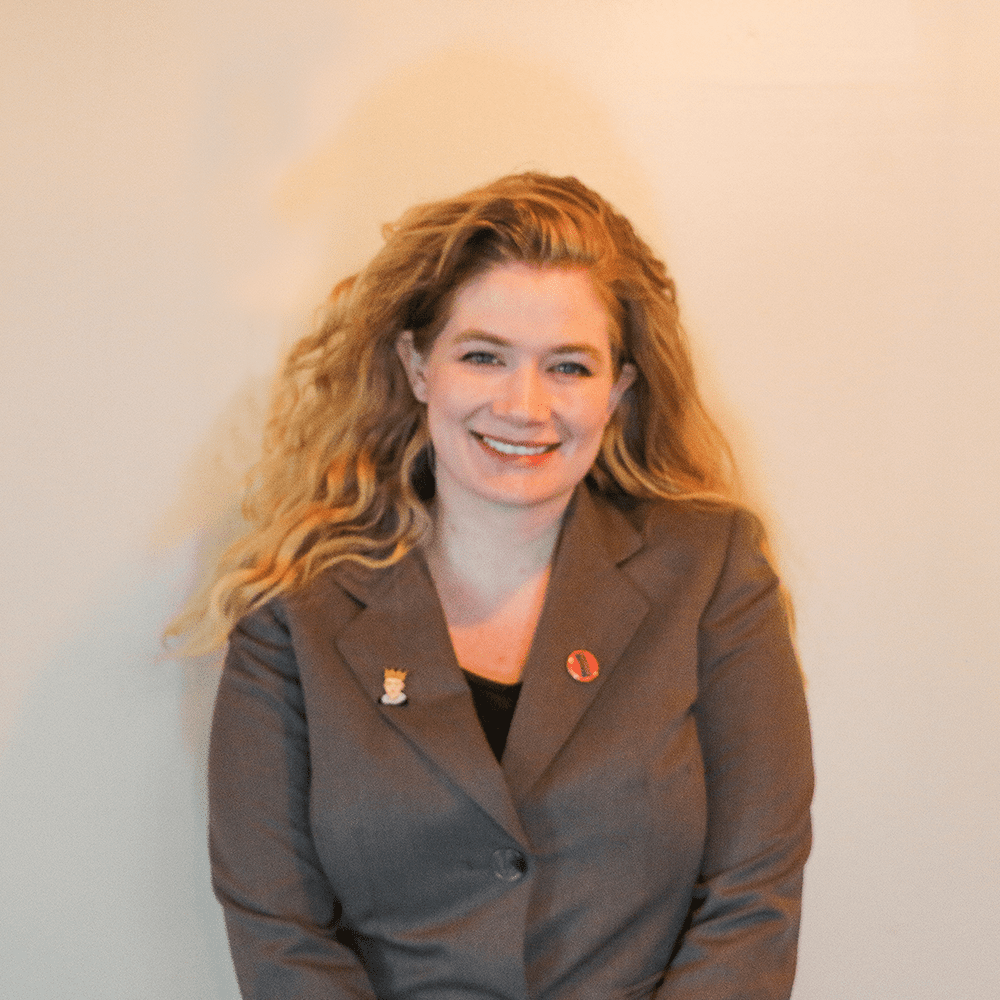 Rory is a local media professional and gun responsibility advocate. Rory's mother survived a domestic violence shooting in 2012. Since that day, Rory has been an outspoken advocate for policies that address the public health threats of both gun violence and domestic violence. Raised in a conservative town in Idaho, she believes that a culture change around gun ownership that emphasizes responsibility is key to helping curb our gun violence epidemic —something that can only happen with the support and collaboration of gun-owning allies. Rory works as the senior web editor for Seattle's local PBS affiliated station and also as a freelance writer for various media publications. She is the mother of three children and a local Girl Scout troop leader. She can often be found hiding from her kids in the closet while eating chocolate chips (which she aspires to bake something with, but never does). Her perfect day would include a truck food, a sandy beach, and roasting marshmallows around a campfire with family and friends.
David Hackney
David Hackney is a former federal prosecutor with 12+ years of experience advising senior executives and officials on labor and employment law and managing employee relations for global organizations. During his career, he has demonstrated expertise conducting internal investigations, developing and delivering training, and providing practical guidance to achieve business goals while minimizing legal risk.
Shalisa Hayes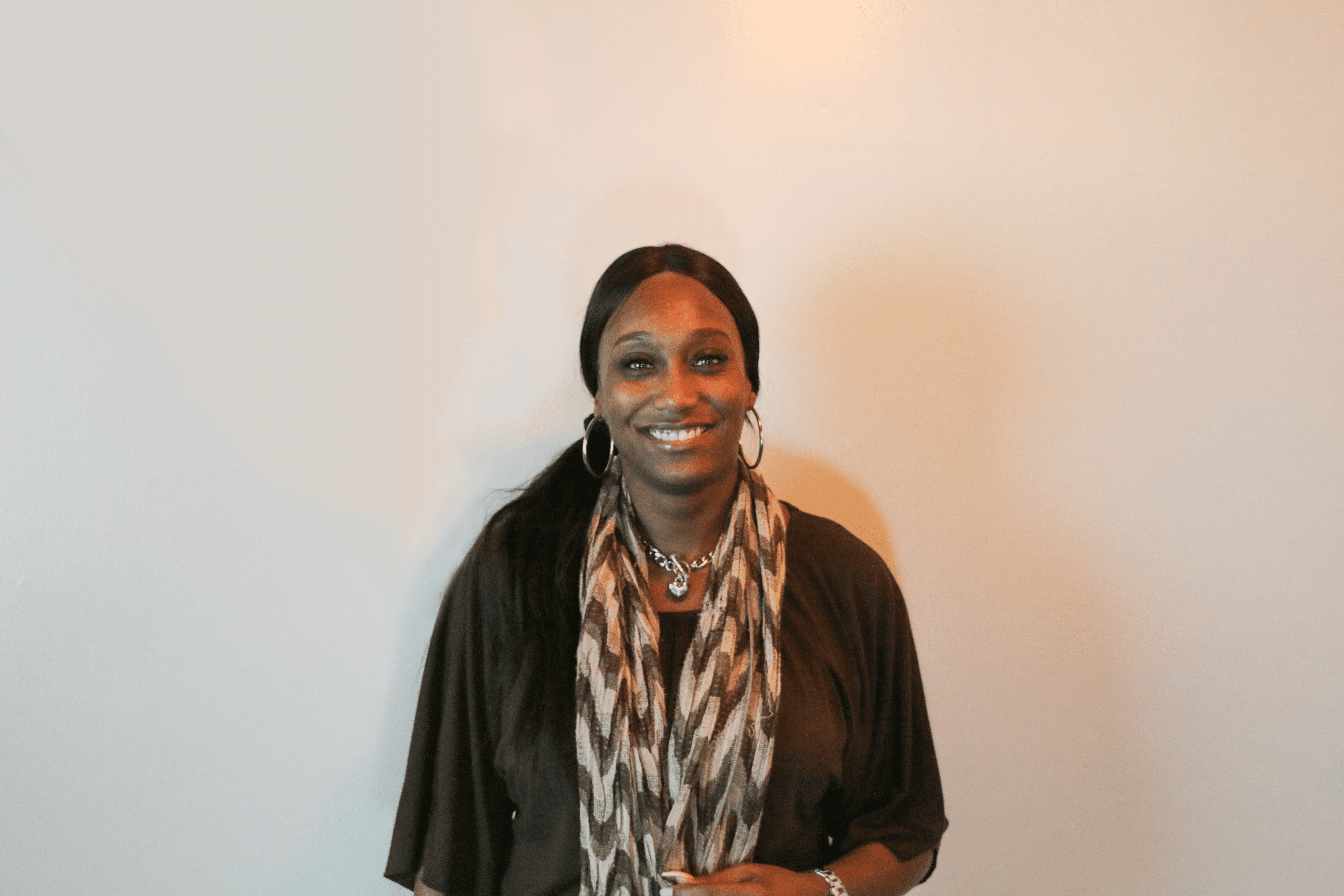 Shalisa is the Executive Director at The Billy Ray Shirley III Foundation and Consultant at Shalisa Hayes, LLC. She also works full time in the healthcare industry. Here is a little more about Shalisa in her own words:
In an effort to see my deceased 17 year old son's dream of having a safe, fun place for young people to co-exist outside of school hours, I set out to fulfill his mission of having a community center built on the east side of Tacoma, Washington. With much support and community partnerships, I successfully lobbied multiple government agencies and private donors to construct the new, $31 million, 55,000 square foot, state of the art, Eastside Community Center. The construction of this building was completed in the fall of 2018.
Drew Johnston
Drew was on the steering committee of Initiative 1639. He worked closely with the campaign team and was and continues to be a great advocate for the Alliance within Vulcan. Drew is very passionate about gun violence prevention. He lives with his wife and young daughter in Seattle.
Drew is currently the Senior Government Affairs Manager at Vulcan. He has professional history working in government and politics in Oregon in a variety of positions including, in federal affairs for Oregon Governor Kate Brown and as Legislative Director for the Oregon State Treasury. He has a law degree from Oregon State University.
Linda Parrish
Linda Parrish is an attorney who has practiced in the Seattle area and in Tokyo since receiving her JD degree from the University of Washington. She has worked primarily with high-tech start ups, labor unions, small businesses, and families. Linda worked as an International Law Specialist for Hirakawa, Sato & Kobayashi in Tokyo and also served as the General Counsel of Washington State Nurses Association in Seattle. Linda has volunteered with several non-profit boards and organizations that focus on serving children. She currently lives in Bellevue. Linda is a certified mixologist and avid cook who loves to experiment with new cuisines on her family and friends.
April Schentrup
April and her family moved to the Seattle area following the death of her daughter Carmen in the shooting at Marjory Stoneman Douglas High School in Parkland, Florida. April is active in the gun violence prevention movement. She has a professional background in education and was a school principal in Florida before relocating to Washington.
Zach Silk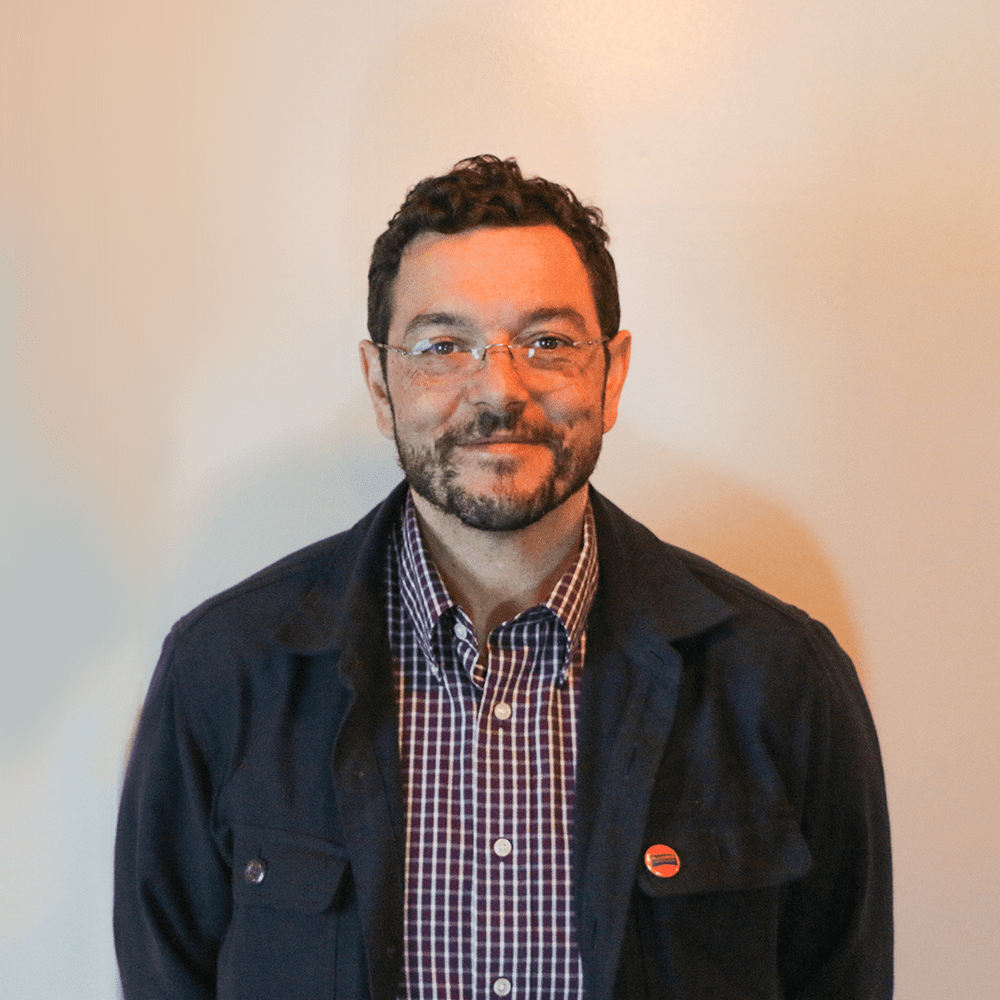 Zach Silk is the President Civic Ventures, a Seattle-based public policy incubator. He oversees strategy, outreach, and policy development. He is an experienced civic leader and entrepreneur. Zach's most notable recent successes include managing the successful campaign to pass and defend Washington State's marriage equality law in 2012 (Approve Referendum 74), co-founding the Washington Alliance for Gun Responsibility and managing Initiative 594, the successful ballot measure that requires background checks on all gun sales. Zach's middle name is Eagle because his father was a hippie and a patriot.
Danny Weiner
Senior Rabbi Daniel Weiner believes passionately in building Judaism for the 21st century and in healing the world through social justice. Temple De Hirsch Sinai has grown to more than 4,000 members and 1,500 families in two campuses in Seattle and Bellevue since he became Senior Rabbi in 2001. He is married to Cindy Tepper Weiner of Baltimore. They are the proud parents of Julia and Benjamin. He frequently enjoys the glorious climes of the Pacific Northwest while walking their black lab, Sadie.